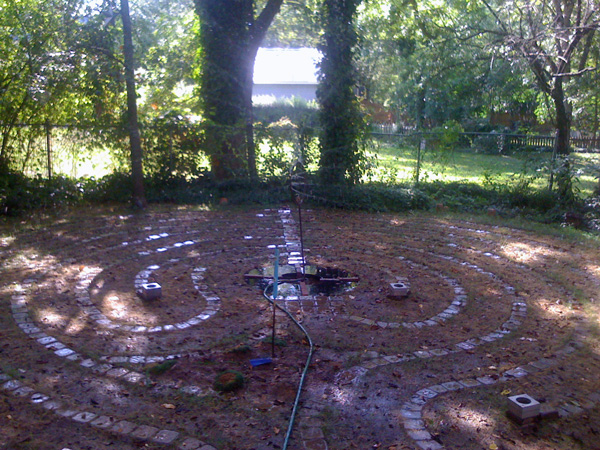 Here is my poor labyrinth yesterday as I watered it. Notice how absolutely brown it is. All the grass has died, save a few poor blades in small pockets. I shall have to reseed in a couple of weeks.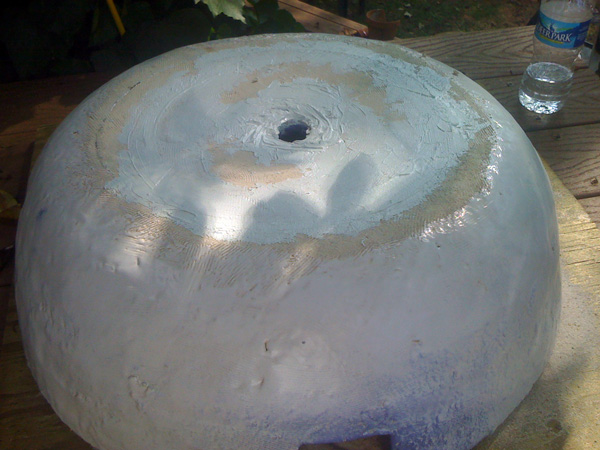 Here is the bottom of the omphalic bowl, patched. It's going to be forever out of sight, so I don't have to clean it up.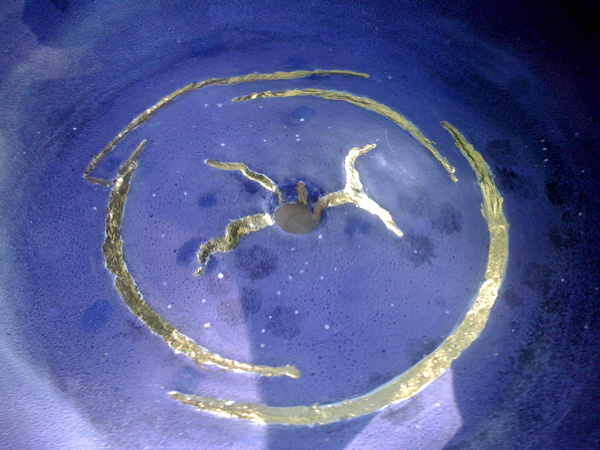 Here are the epoxied cracks, all gold leafed. It's actually kind of nice. I may come back in on the little white spots and gold leaf them as well. Sort of a night sky there in the center of my labyrinth. Up close and personal, there are plenty of bare spots, but as long as you're not really paying attention, it's lovely enough, especially in the dark and under water.
And here is where it is going tomorrow, if I'm lucky. It turns out to be a good thing that the grass has died; now I don't have to feel any qualms about turning the center into a construction zone. It's not as if it's going to destroy anything of permanent growth.