What a glorious day! I spent the whole of it at the edge of the laybrinth, soaking up the sun, sketching in my ELP sketchbook, and working on the small improvements listed in the last post.
First of all, the easy changes I made: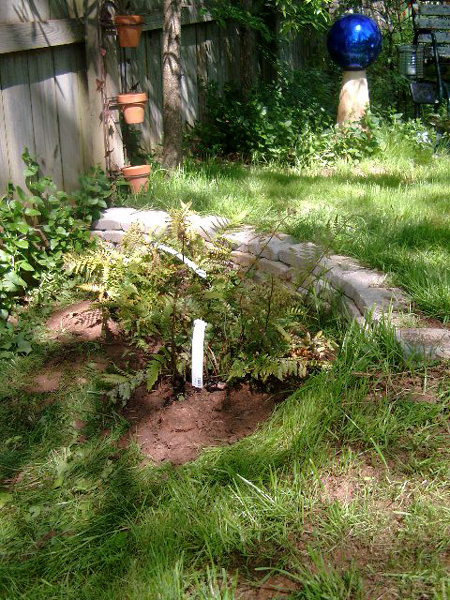 Here you can see the planting of the ferns and the new position of the planter/lighting fixture.
And here, without any prologue, is the new vesica piscis of the labyrinth. Just remember, you asked for it: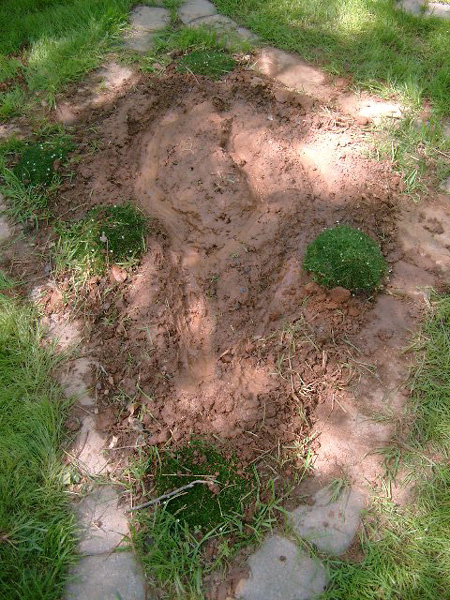 Imagine this covered with Irish moss.
A different view: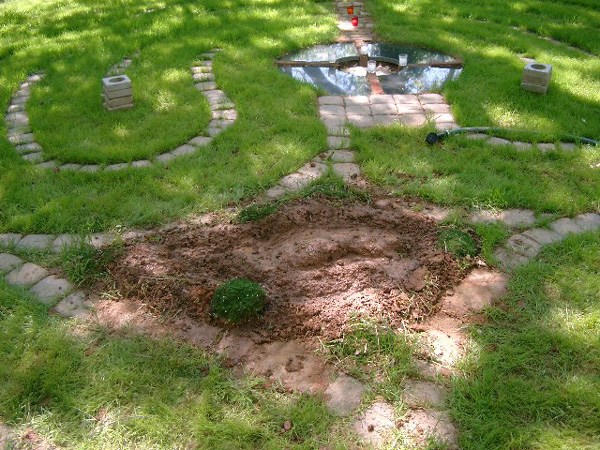 And finally, the long view: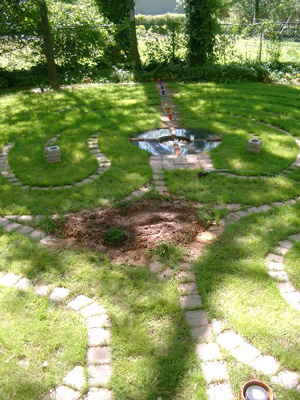 Well, it's not a mound any more. Whether it's any less distracting is up to the participant, I suppose.