At 11:35 this morning, to the strains of the second movement of Mahler's Symphony No. 2, "Resurrection," I finished filling in the labyrinth: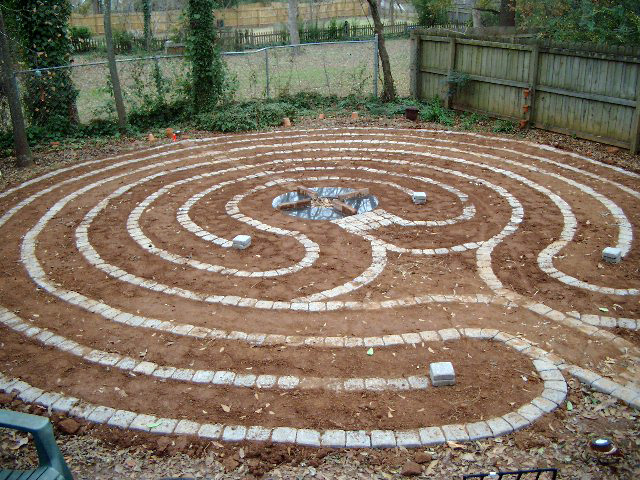 I have this much dirt left: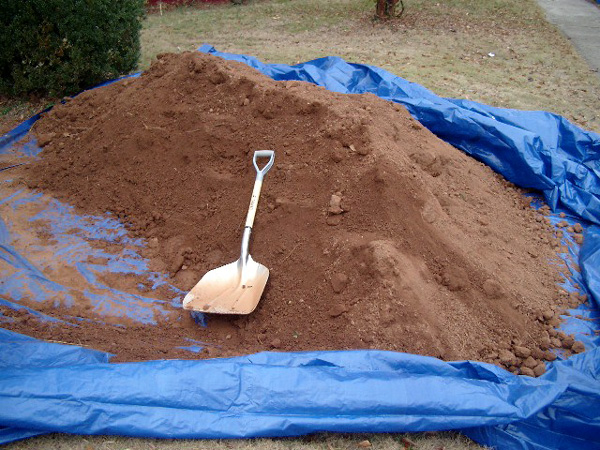 I think I was oversold. However, after lunch I will lay in dirt around the labyrinth so that it actually is part of the landscape rather than rising abruptly from it, and as I've mentioned before, shore up the carport. That ought to take the rest of the afternoon.