It is finished.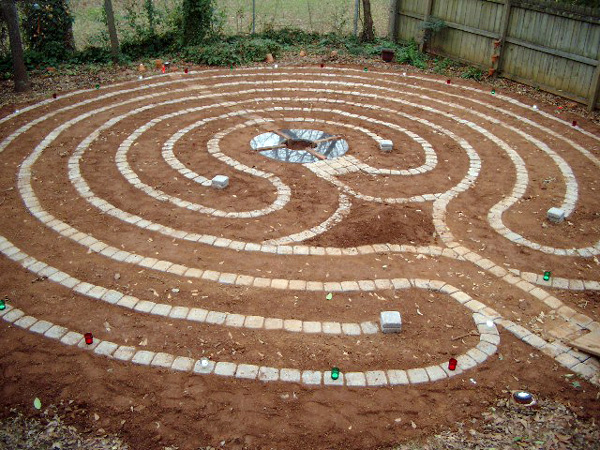 Notice the holiday votives. I think they'll be right purty.
Here's a closeup of the center: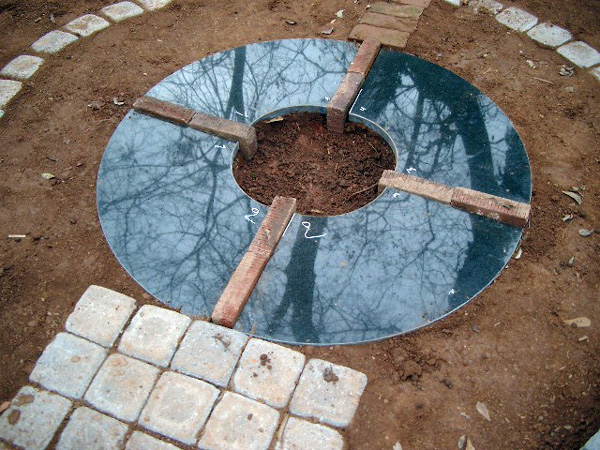 I've sunk the bricks into the soil and dug out a little bit of a hole to give the effect.
So, at some point I have to plant grass seed. I'm going to wait until after the rain this week just to see where the water flow issues are.
Tomorrow night I don't have Masterworks, the dress rehearsal for Thursday's concert is on Tuesday, so I'll put together my drill press, finally, and work on some lighting fixtures for the area.