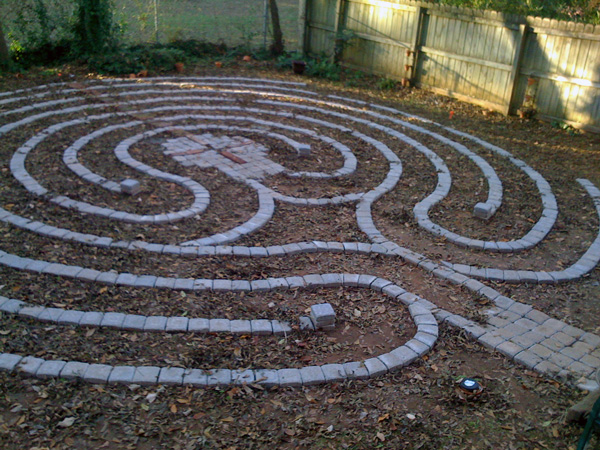 I finished the curved areas of the labyrinth's pathway this afternoon. Next up, getting the center stones cut so that the center area is round, with a round hole; getting soil to a) build up the northern edge so I can complete the outer circuit, and b) fill in the pathway; spreading seed over the new soil; spreading straw over the new seed; and creating all kinds of interesting lighting fixtures to hold candles everywhere.
I have ordered red and green votive holders, so for Christmas I can outline the whole thing with seasonal lights. It'll be real purty. I also ordered a set of colored votive holders the colors of the chakras, just for the mysticism of it all.
Here are the rest of the photos. It's a proud moment.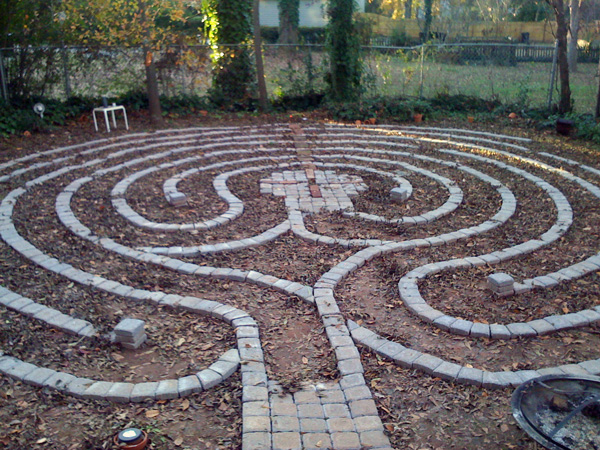 Here are the central stones, all marked and ready for someone to cut them. Where are the stone fairies when you need them?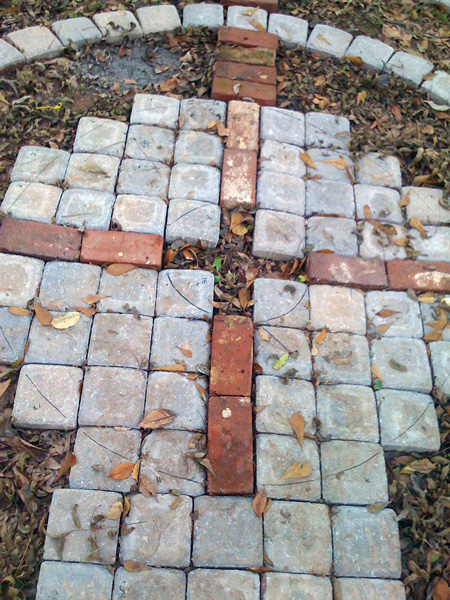 And a closeup: