Lots of creativity today. I finished the kindergarten video, and it turned out pretty cute, although to my semi-trained eye there are way too many things wrong with it to make it actually useful. But the untrained were entertained.
At noon I went to meet with the Newnan Cultural Arts Commission to offer the proposal for William Blake's Inn. Everyone was supportive and excited. They decided to sponsor the May 3 performance and to begin looking at finding funding for the entire project, so that's exciting. (You can download a PDF version of the prospectus.)
We had workshop tonight again. Tonight we worked with Denise Johnson on Two Sunflowers. Melissa is stepping in for Ginny, who will be out of pocket in the days before the performance. (Grayson has to come home from college or something.) We played with the four sunflowers Carol Lee provided and got the Two Sunflowers' part all blocked out.
We went back over Man in the Marmalade Hat and plugged Denise into that. Then after she left we played more with the Sunflower Waltz. We got the beginning blocked out, but it has become very clear that the big, big parts of the waltz can't be worked out through focus on the movements of individual sunflowers. We will have to use the masses of sunflowers and their movements to make sense of the music. Somebody should have thought of that before they let me write all that huge ballet music.
We're moving into a new phase, less brainstorming and more implementation. It's harder work.
In other news, Marc has been playing with ArtRage and has produced the following images: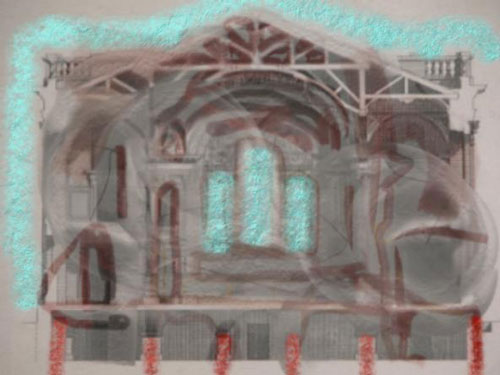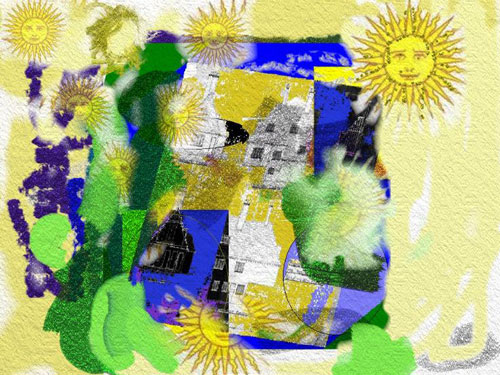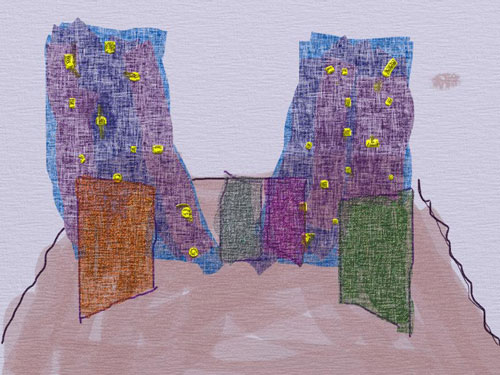 Striking, a beautiful use of the program.