This morning, my to-do app presented me with today's tasks, and one of them was to "email TCOs of the past two burns" — which means that I needed to open up the placement databases for Alchemy 2018 and Alchemy 2019 and send an email to the Theme Camp Organizers to let them know that registration for placement at Alchemy 2020 would soon be upon them.
Of course, that's moot, because the burn is canceled —all burns are canceled — for 2020, so that depressed me.
But then my eye fell on a notebook on my shelf that I truly couldn't remember being there; it was full of morning pages that I had started writing in September of 2013, right after I was retired from GHP by the vindictive Governor Nathan Deal (whose actual target was Dr. John Barge, Supt. of the DOE). All my pain and grief were there for me to revisit (along with some positive things like the cross country trip and the composition of Five Easier Pieces).
And there on one of the last pages I bothered to write (12/2/13) was this:
For some reason, I began thinking about Burning Man and what my cadre might have to offer.
Here's the image that came to me:
Three Old Men — loin cloths — gas masks — large walking sticks — single file — in sync — slow motion dance with the walking sticks.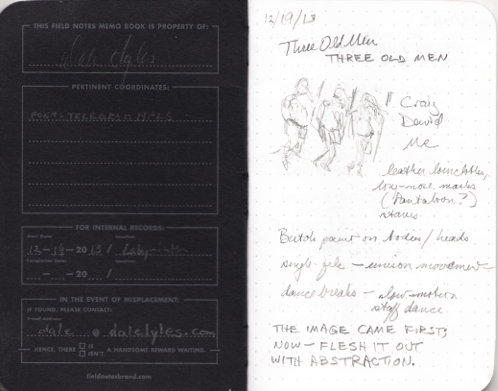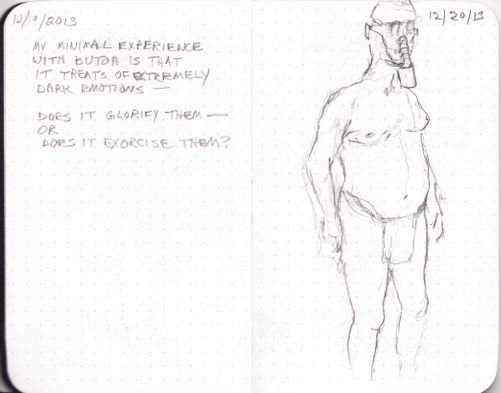 Well.
When I went back to my to-do list, suddenly the placement task was not so depressing, because unlike GHP, the burn will be back in my life. This is only temporary.