Prohibition ended in 1933. So why is it illegal for me to buy this gin?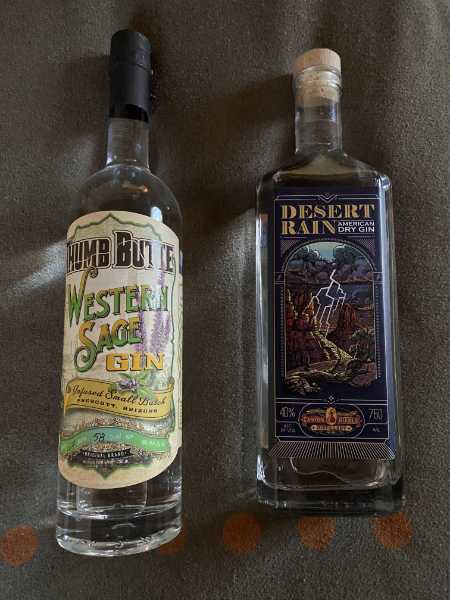 Sure, if I walk into the General Store at Grand Canyon, I can buy it there, but I certainly can't buy it at Kroger here, nor at any Kroger in the state of Georgia.
Not only that, even though Coweta County finally repealed Prohibition last year — 90 years late — and we are starting to get our first liquor stores now, I can't buy it there either, nor at any liquor store that I know of.
Why is that?
I'll tell you why: the Georgia Alcohol Dealers Association. Go read their page. They control what the liquor stores in Georgia can and can not sell. If Thumb Butte Western Sage Gin is not on their list, stores can't sell it and you can't buy it.
Not only that, but GADA is determined that you can't buy it directly from the distillery either. (Go read their page!) The very idea of grocery stores having a liquor section gives them the fantods. PROTECT OUR PACKAGE STORES is their entire raison d'être — consumers be damned.
Why is this? These bottles are filled with legal substances. Why is it illegal for me to buy them? I need answers.
(I must give a tip of the hat to Rep. Matt Brass, who is otherwise a rightwing dinglehopper, for introducing multiple pieces of legislation to free us from all this nonsense.)