We're on the road again, my Lovely First Wife and I, this time to St. Augustine.[1]
Technically we're on our way to Bainbridge, and from there we will go all the way across Florida to the Atlantic Ocean. Why such a circuitous route? The explanation is, well, circuitous.
We have wooden blinds in our 90-year-old home, and every once in a while they have to be refurbished. The sun, you see, dry rots the webbing. The company which used to service these blinds was conveniently in Decatur, but the family who ran it retired and sold the business to another family, this one in Bainbridge.
So off to Bainbridge it is, a four-hour drive. Another four-hour drive to St. Augustine is a natural extension of that; at least that's what I was told.
We just stopped in Blakely for lunch, at Smitty's Grill. We recommend it. The staff was friendly, the food was good, and no one made fun of my Utilikilt (that I could hear, although I'm sure I was the cause of more than a little chortling—spreading joy, that's me all over.)
Hentown, Cuba, Colquitt. (One wonders about a rural south Georgia roadside bar called Moby Dick…)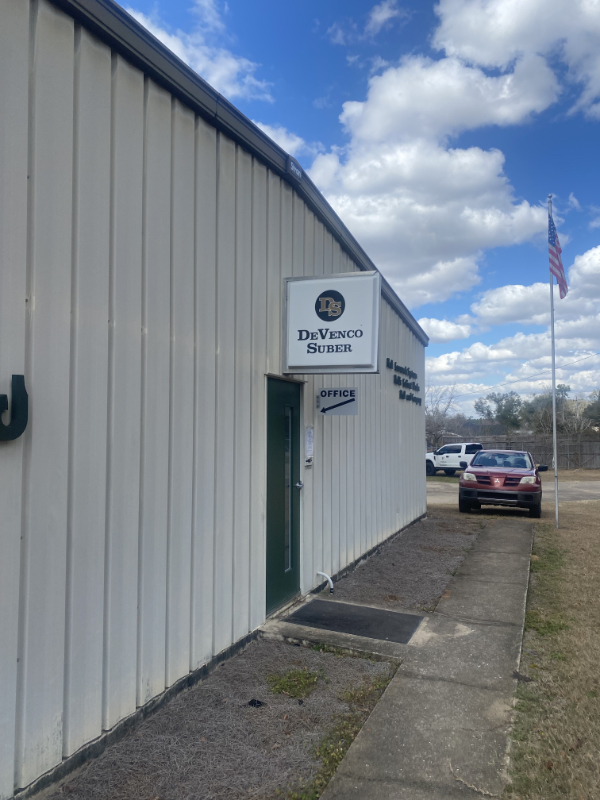 We have actually been to Bainbridge before, to celebrate the retirement of famed GHP media specialist Paula Chambers, and that's how I know that landlocked Bainbridge is actually a seaport—the Flint River joins the Chattahoochee hereabouts, and a series of locks allows barges to float back and forth to the Gulf of Mexico. (It is a weird coincidence that those two rivers are the southeast and northwest corners of Coweta County.)
Did you know there's a town called Attapulgus? Or that, off Highway 27 at some point, there's a Newnan Loop Road? It does not show up in Google Maps.
Eventually we reached DeVenco Suber, the company owned and run by Mitch and Jan, a lovely couple not that much younger than we are, who decided in 2018 to buy the wooden blinds business from the family in Decatur. According to our research and theirs, plus astonished testimonials from prominent customers, they are the only wooden blind company in the United States.
After a tour of their facility and some discussion about the color of webbing, etc., we hit the road and drove across the panhandle of Florida, which is exactly as exciting as you think it it.
Since we live in the space future, I booked our hotel on the way. We ended up at Villa 1565, a charming motel on San Marco Avenue.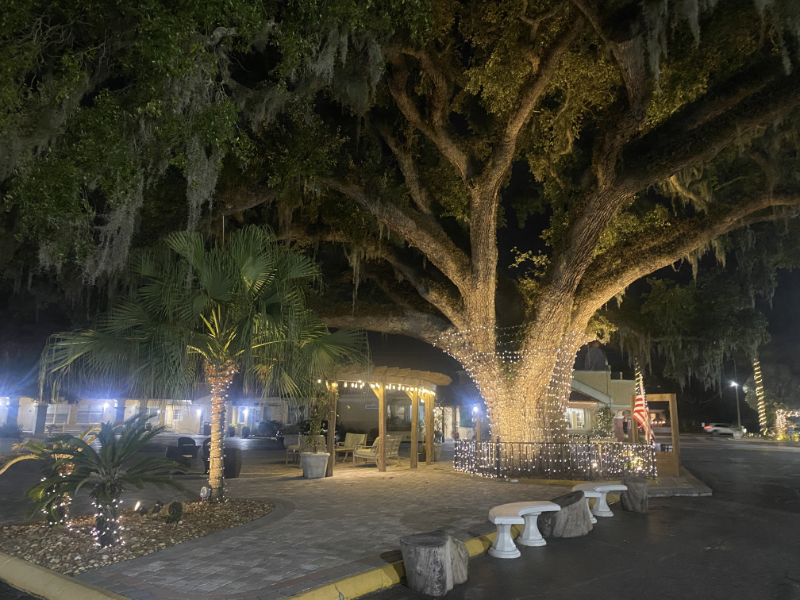 It's nicely located, with the tourist trolley stopping at the courtyard, so you know you're going to get two more days of The Oldest This, That, and the Other, plus the Fountain of Youth (or as I shall refer to it for the rest of the trip, the Fountain of Yute.)
We dined at Raintree, and we recommend it even though the bartender shook my Manhattan instead of stirring it.
On our walk down there, the full moon rose over America's oldest Marian shrine.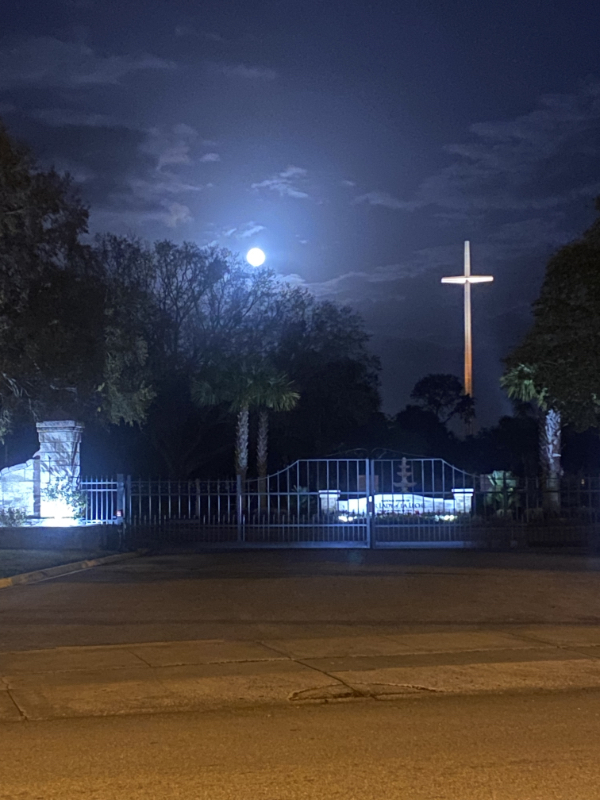 —————
[1] The usual warning from said Lovely First Wife to all the readers of this blog who burgle homes for a living: Our house is not open for burgling. We have left nearly two wholly functioning adults there.