I went out to see if there any lovage in the herb garden and found that I had acquired some new friends: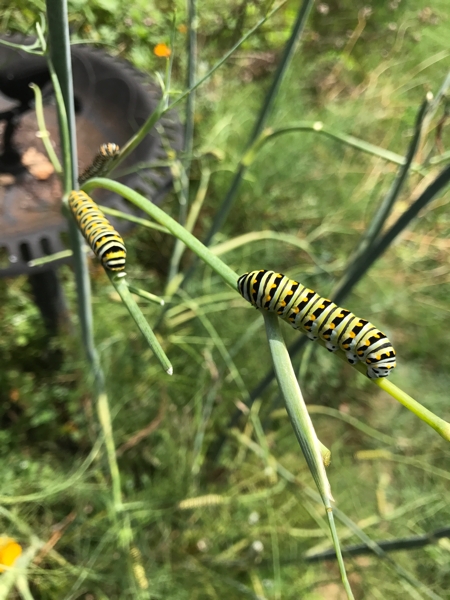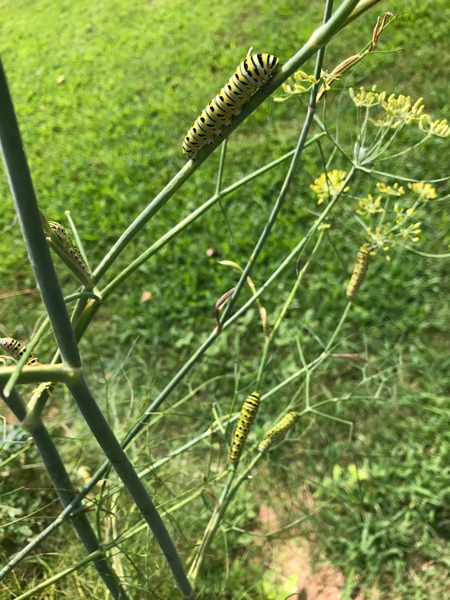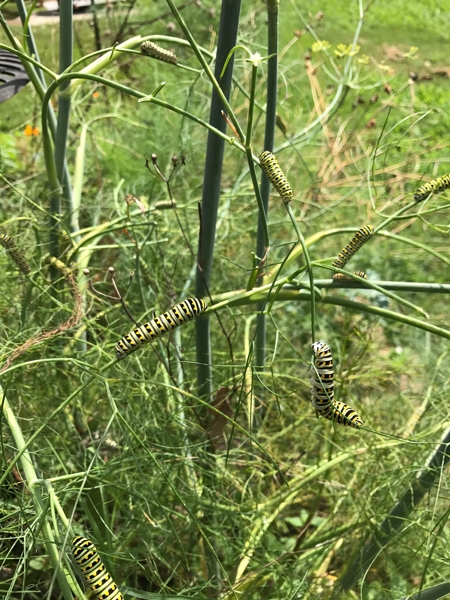 Aren't they beautiful?  They arrive every year to feast on the dill, which I do not begrudge them in the least.  There's plenty to go around, after all.
We will not dwell on the fact that I never see any cocoons, which means that either they go somewhere else to do that or most of them are eaten by friendly birds.