Back at work on the Great Labyrinth Reclamation Project, this time on the southwest corner.
You may recall that the new fence, in cutting a straight line from one corner to the other, cut off some of my "landscaping" at the far end of the labyrinth, and so I am having to revamp that corner.  It's always been problematic in that the bricks that I used to create a border were continually being covered over by soil washing down the little slope there.
So my plan is to build a small wall and fill that in with dirt.
Here's the bottom layer of wall: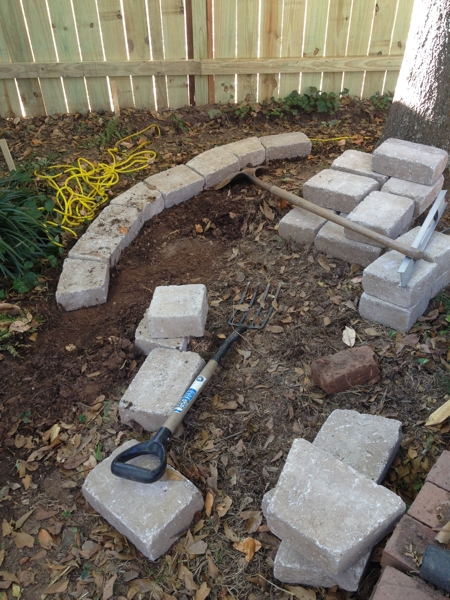 And more: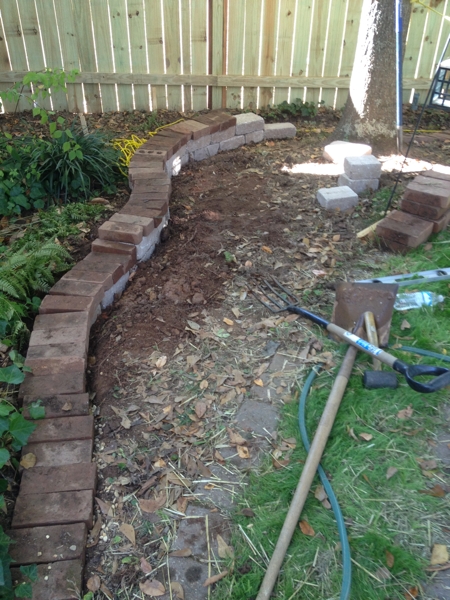 I didn't buy quite enough blocks, so back to Home Depot today.  I will also buy the fill dirt to put in there and then seed it.
Meanwhile that back corner will become a nook of some kind: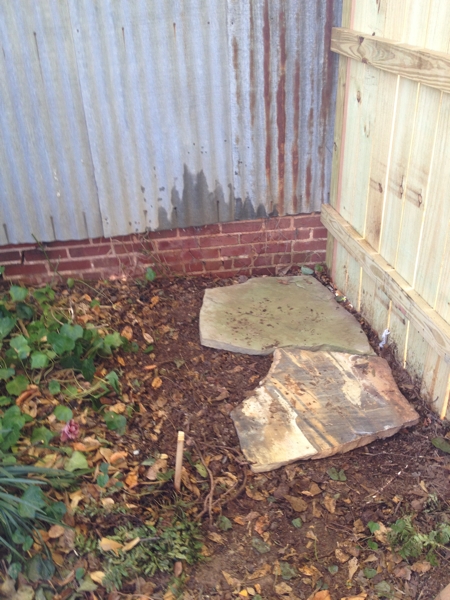 I already had two large pieces of fieldstone, so I went ahead and put them down.  I'll get to this area later this week.
Onward!