Here's an as-yet unnamed a new cocktail: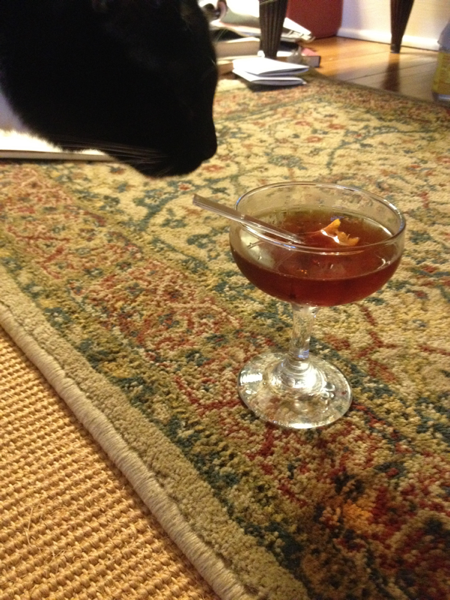 The Quarter Moon
1-1/2 oz bourbon or rye (bourbon preferred)
1 oz Tuaca liqueur
1/2 oz Averna Amaro
orange peel
Shake Stir1, pour into martini glass, garnish with orange peel.
It has a great bitterness to it which includes both the Tuaca's vanilla/orange undertones and the orange peel's fresh oils.  A bourbon version would be sweeter than the rye—worth trying!
update: The bourbon version is actually superior!  I've named it the Quarter Moon for no good reason.  The orange peel is essential.
—————
1 Don't know why I wrote "shake," when cocktails without citrus juices in them are to be stirred, not shaken.  (James Bond was deliberately ordering his drinks diluted.)