Fall is here.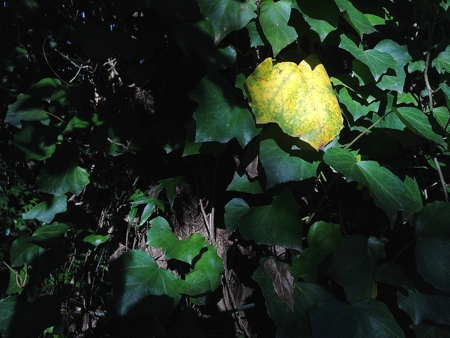 This isn't autumnal color—ivy is evergreen.  But it's still striking.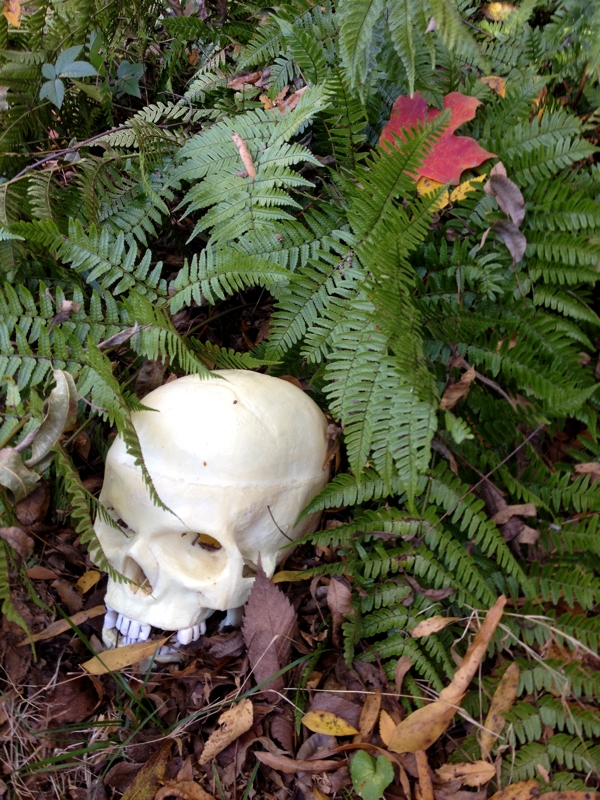 We recently cleaned out and culled our years of Halloween decorations.  This came to live in the labyrinth.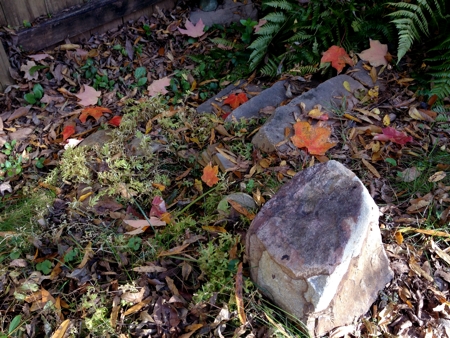 All the maple leaves are from the neighbor's yard. The trees themselves are spectacular, especially in afternoon light.
I'll say it forever: my labyrinth is a sacred space.