Flagstaff, Sunday morning, we walked over to the weekend arts festival.  On the way we encountered this: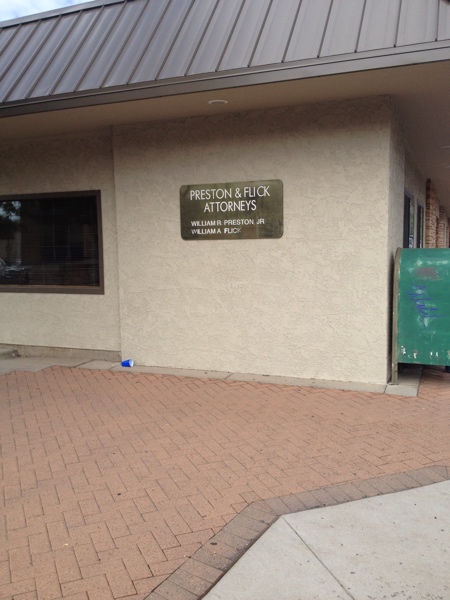 The attorney's name is FLICK, you sick people.
After buying nothing of note1, we headed out of town, stopping first at the Safeway to pick up snacks, water, etc., and also: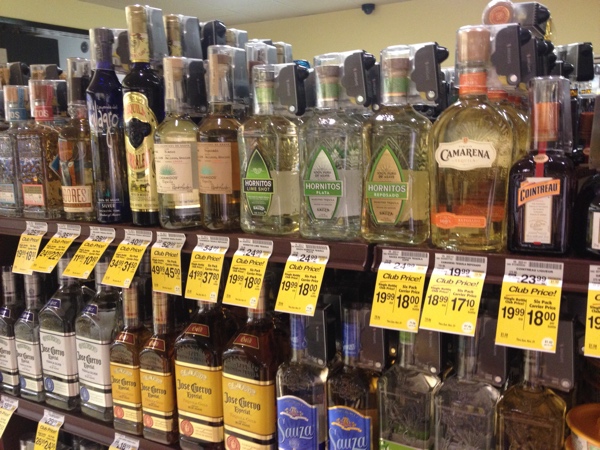 IN THE SAFEWAY, YOU GUYS!  Is this a great state or what? Outside of their tendency to elect rightwing nutjobs to office, that is.
We drove up to Tusayan, the little community right outside the Grand Canyon and which is where those of us without foresight or money stay when we come to the Canyon.  Seriously, you have to make reservations in the park years in advance.2
We checked in to the Red Feather Lodge just as one of those amazing storms rolled in: huge raindrops, ferocious lightning, and hail.  We hunkered down and napped till the storm passed.
Finally we headed out.  Our companions have never been to the Canyon, and so we drove to the first overlook and let the awesomeness wash over them.
The Canyon did not disappoint.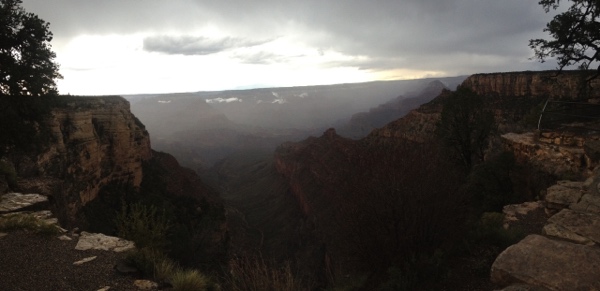 They were awestruck with the mist and low clouds and patches of blue through which the setting sun began to shine.  And always, that amazing, amazing view. We kept moving, stopping at each overlook.
However, that storm we thought had passed had not, and so by the time we got to Grandview, it was freezing and lightning again, so we headed back in.
By the way, have you ever seen hail drifts? Yes, the storm that pelted the hotel with a little hail had managed to do a main dump somewhere near Grandview, and the ground was covered with white pellets of ice.  I kind of wish I had been there to see it.
Nice meal at the Best Western—shut up, I am not lying: the Coronado Room is probably the nicest restaurant in the area—and then willingly to bed.

Monday.  It's Labor Day, but the area is oddly not packed.  We hypothesize that people went home yesterday because in the unenlightened parts of the country, they still wait to start school until after Labor Day, so either families don't travel this weekend or they go home early.
Fine with us.  Lots of people, still.
Our plan was to drive all the way out to Desert View and the Watch Tower, then stop at All The Overlooks on the way back.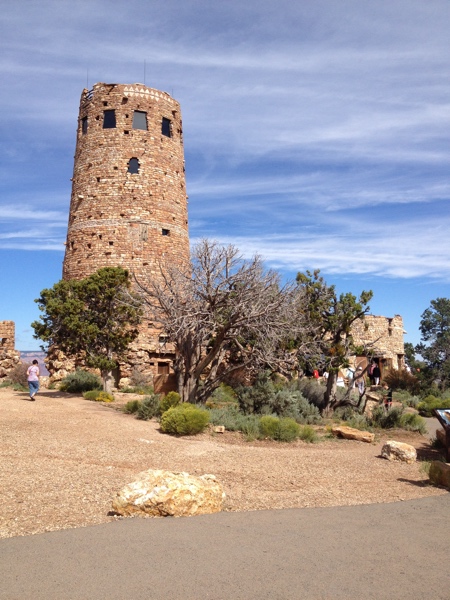 And that's what we've done.  Endless views, endless grandeur.
I will say now that after the third or so overlook, you get out of the car thinking, "Jeebus, this one is only a couple hundred yards down the road, how different or exciting can this…" And then you see the Canyon again and it's still amazing, it's still, always, endlessly fascinating and beautiful and you cannot take your eyes off of it.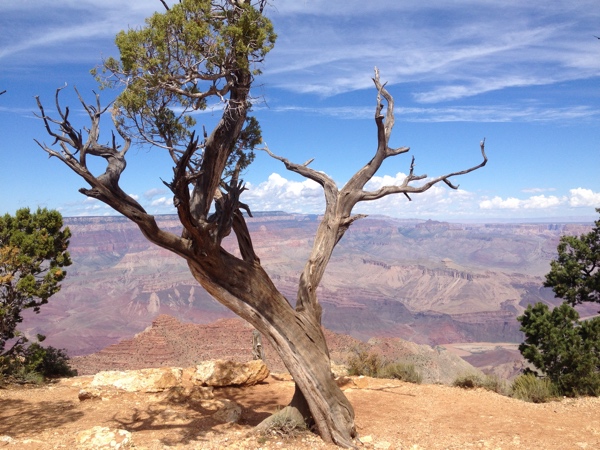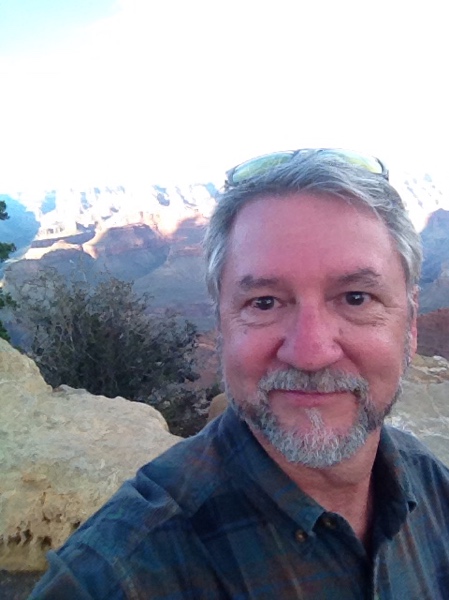 Much wildlife, such canyon: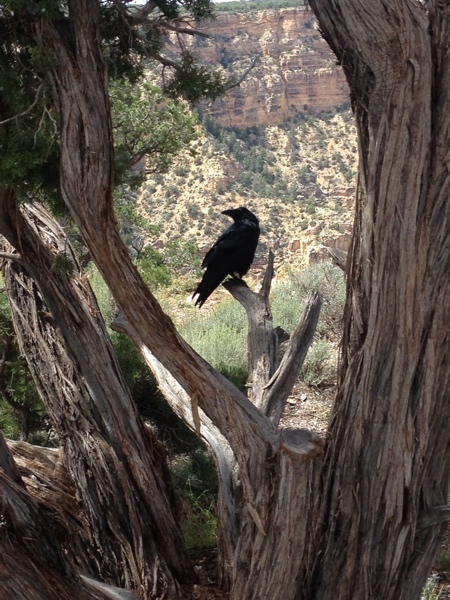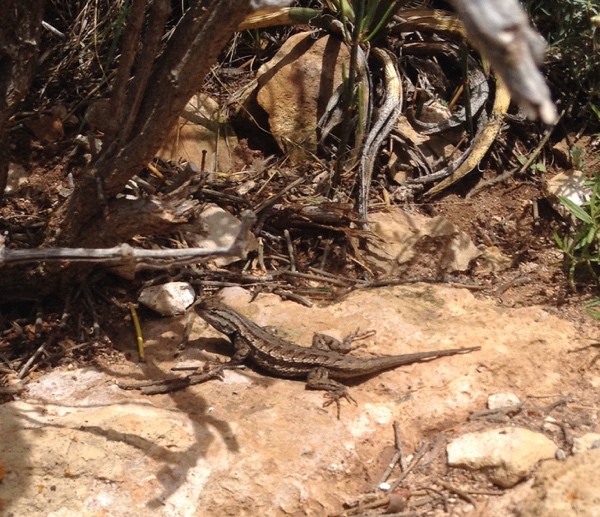 Spectacular elkage.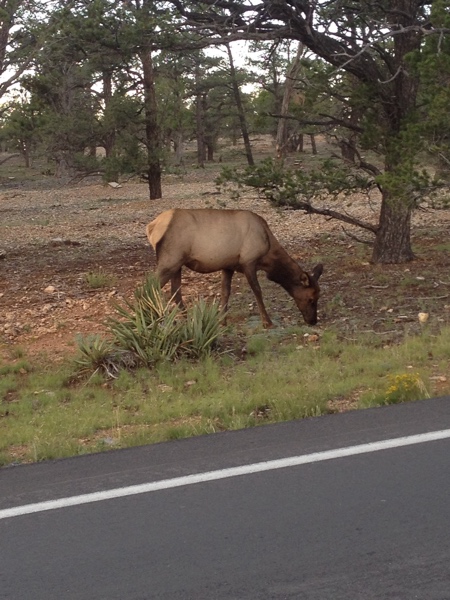 Really, the place was lousy with them, and mule deer.
And at least one rabbit.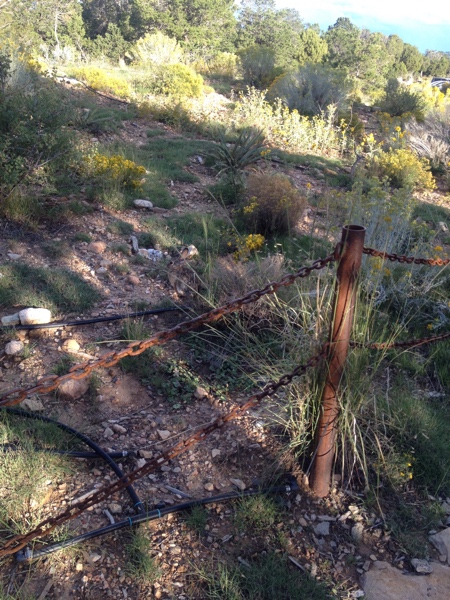 What, you don't see him? Here: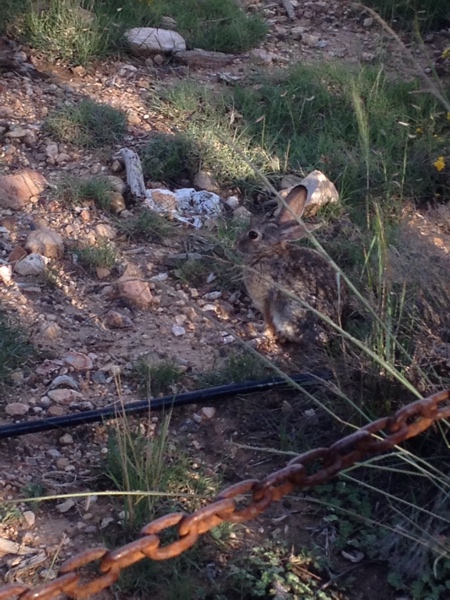 He sat patiently while we talked amiably with him, then continued to nibble on his grass.  None of the wildlife seemed at all concerned that we were there.
Sunset and dinner at El Tovar Lodge.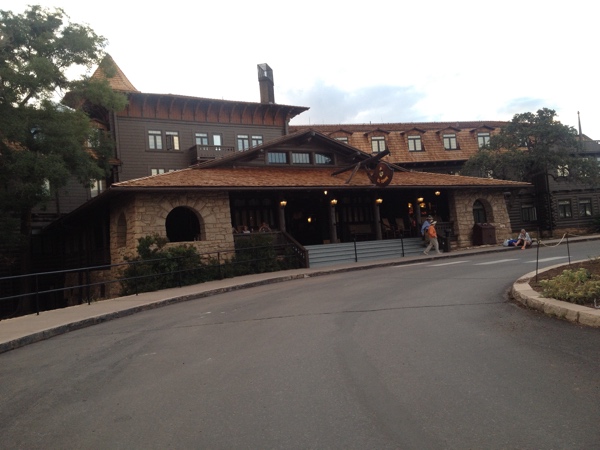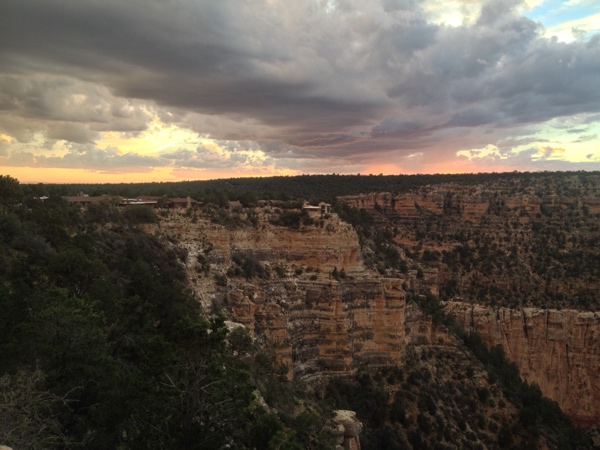 That's a hurried tour of today.  Trust me, I have a lot more glorious photos of the Canyon, but I'll probably wait till I get home where I can edit and tweak and then post.
For now, I have to get to bed so that I can get up at 5:oo to go take a plane ride, an ATV excursion, a boat trip, and a 3-hour ride in a van to get back to where we started.  Oi.
—————
1 As usual, we bemoaned the fact that we always encounter the most amazing farmer's markets when we are hundreds of miles away from our kitchens.
2 No joke—I just asked at the front desk of El Tovar and was handed a slip of paper with prices and the instructions that they started taking reservations thirteen months out.