It's awfully useful being a polymath, don't you think?  For example, once you understand that a doughnut is the same as a coffee mug, then it's just a short jump to sewing.
Because one thing that fascinates me about costuming was how you can take a variety of oddly shaped and definitely flat pieces of fabric…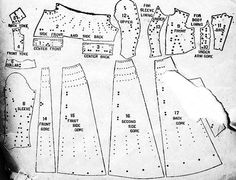 …and turn them into…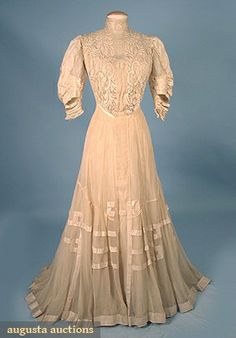 It has never failed to amaze me.
So it's a good thing that I have a spatially oriented science-fu brain, because today nearly drove me around the bend.  I can't imagine trying to figure this out without a lifetime of watching spheres turn inside out.
I was working on the sashes for the waistband.  The hard part was that we—and by that I mean Craig—decided that we needed a strip of color on the sashes.  That means covered piping, plus a lining to give the monks cloth enough body to survive being tied repeatedly.
Here are three of the four colors: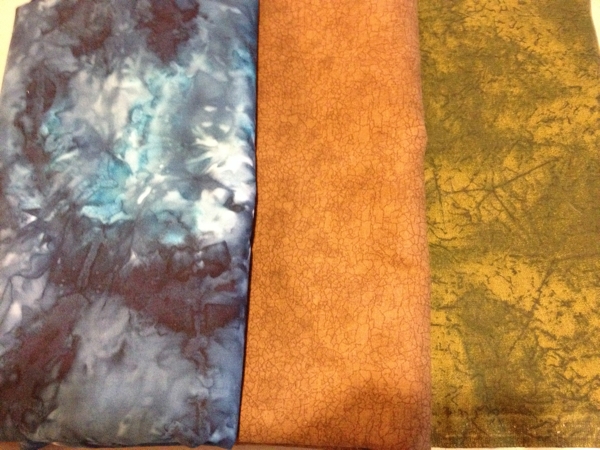 Here's what makes this hard: the sash is sewed as a tube, then turned inside out.  (See the belt loops for a simpler example.) That means you have to figure out how to enclose the piping along the seam so that when you turn the whole thing inside out, you get a flat sash with the colored piping emerging from the seam.
I sketched some possibilities, but mentally I knew they wouldn't reverse properly.  Finally I had to build a prototype out of muslin: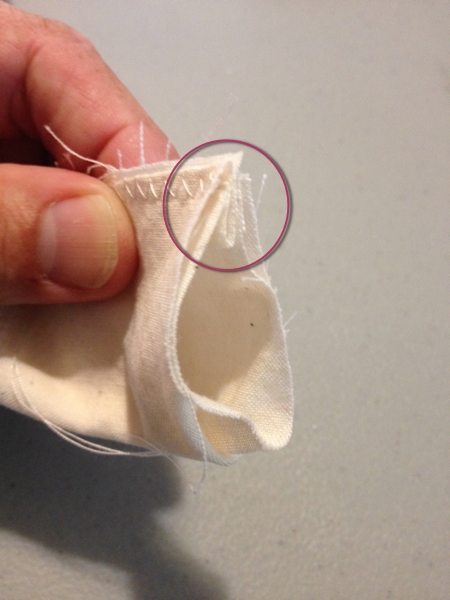 See the circled part?  That's the casing for the piping.  [N.B.: Jobie is not allowed to comment on this photo.]
When you turn this inside out, it looks like this: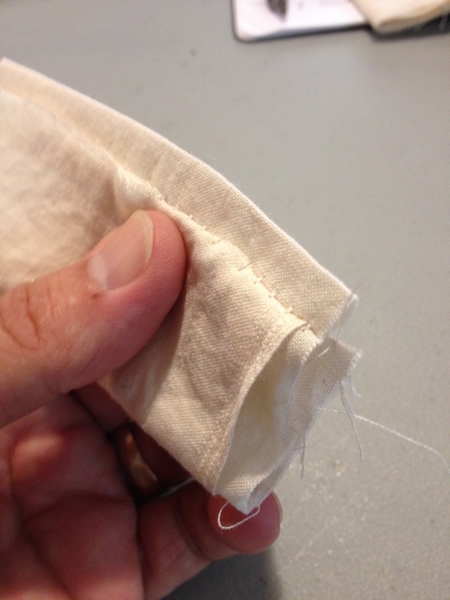 So that works.
First step is to baste the piping into its casing: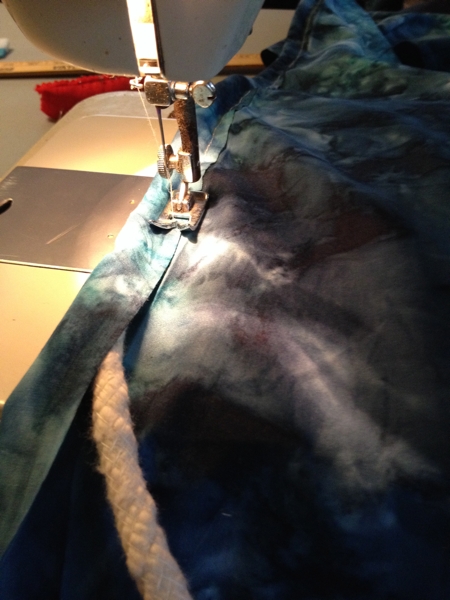 Then apparently magic happens, because I have no photos of the layering/ironing/pinning process.  It was not fun.  I have decided that I will be a) serging the edges of all pieces of  monks cloth; and b) basting them onto the lining.  Otherwise, there are too many loose edges that don't get caught up into the seams.  In fact, if I serge the edges of the monks cloth—just now realizing this… doh…—I can just straight stitch the whole thing.
(Now I'm wondering if I need to back up and re-do my sashes…)
Here it is, unturned: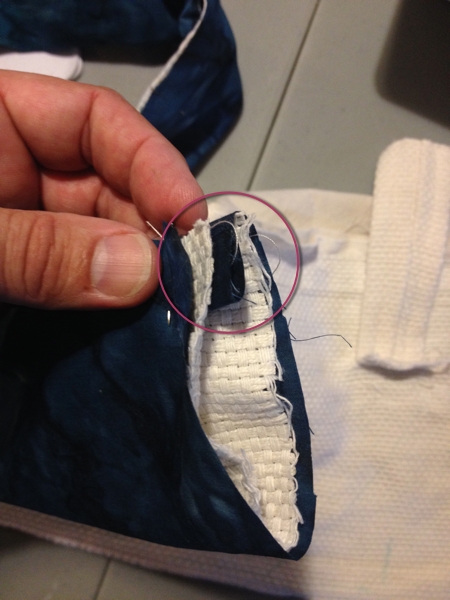 Again, Jobie is not allowed to comment.
And what does it look like when finished?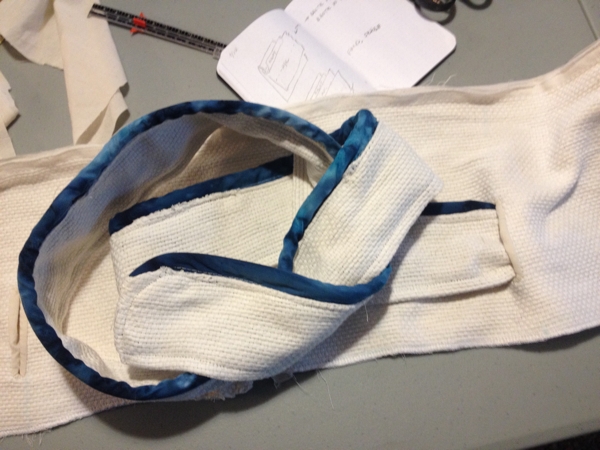 It really is pretty.  But I think I'm going to remake them tomorrow.