The Dead Tree is dead.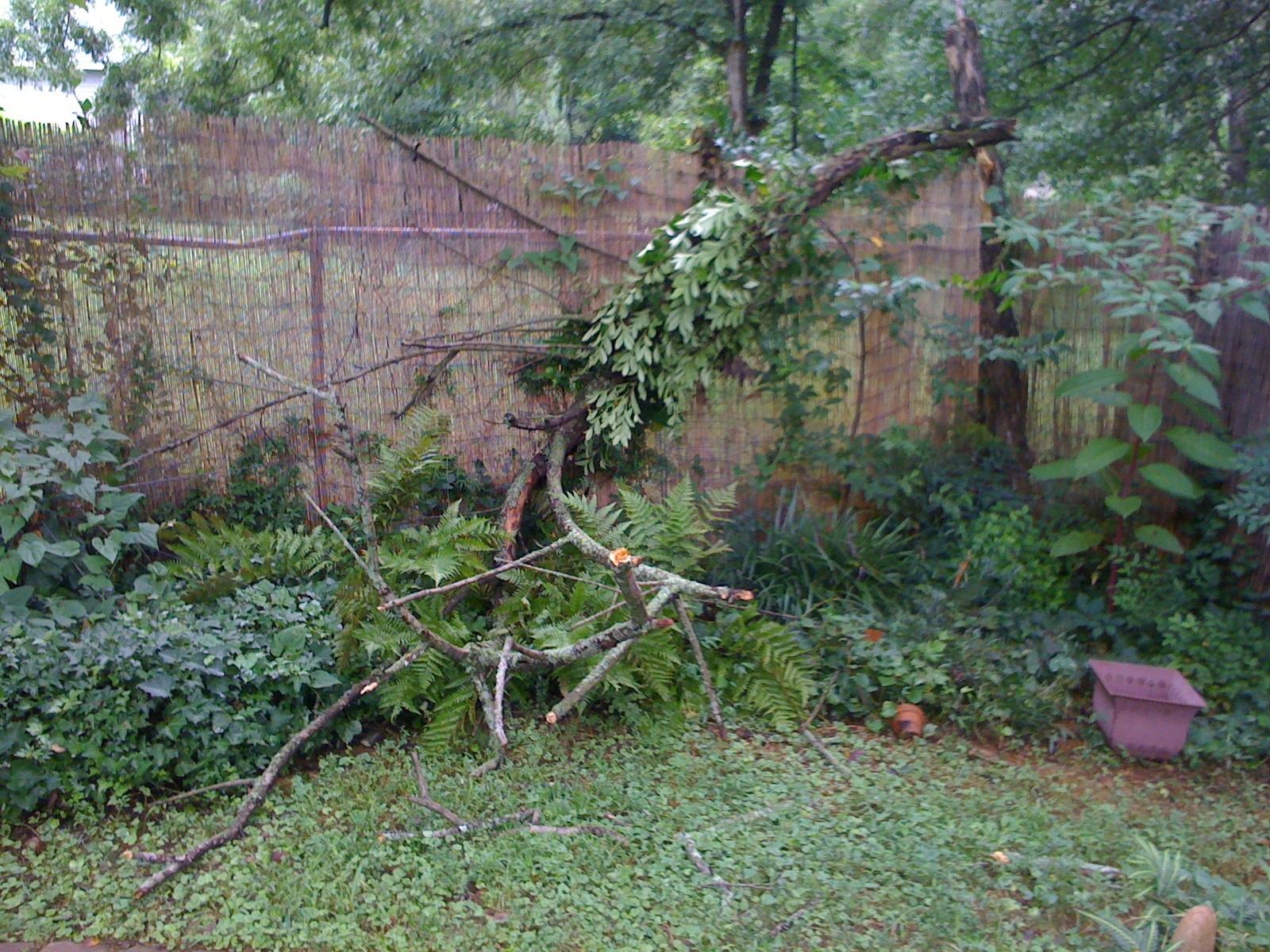 I had noticed when I got home from GHP that it had sagged quite a lot. I had to trim it so that I didn't gouge my eyes out walking the labyrinth in the dark. I figured it would go with the next storm, and it did.
It's lying in state until tomorrow, when I have to do some maintenance back there in preparation for a Lichtenbergian gathering this weekend.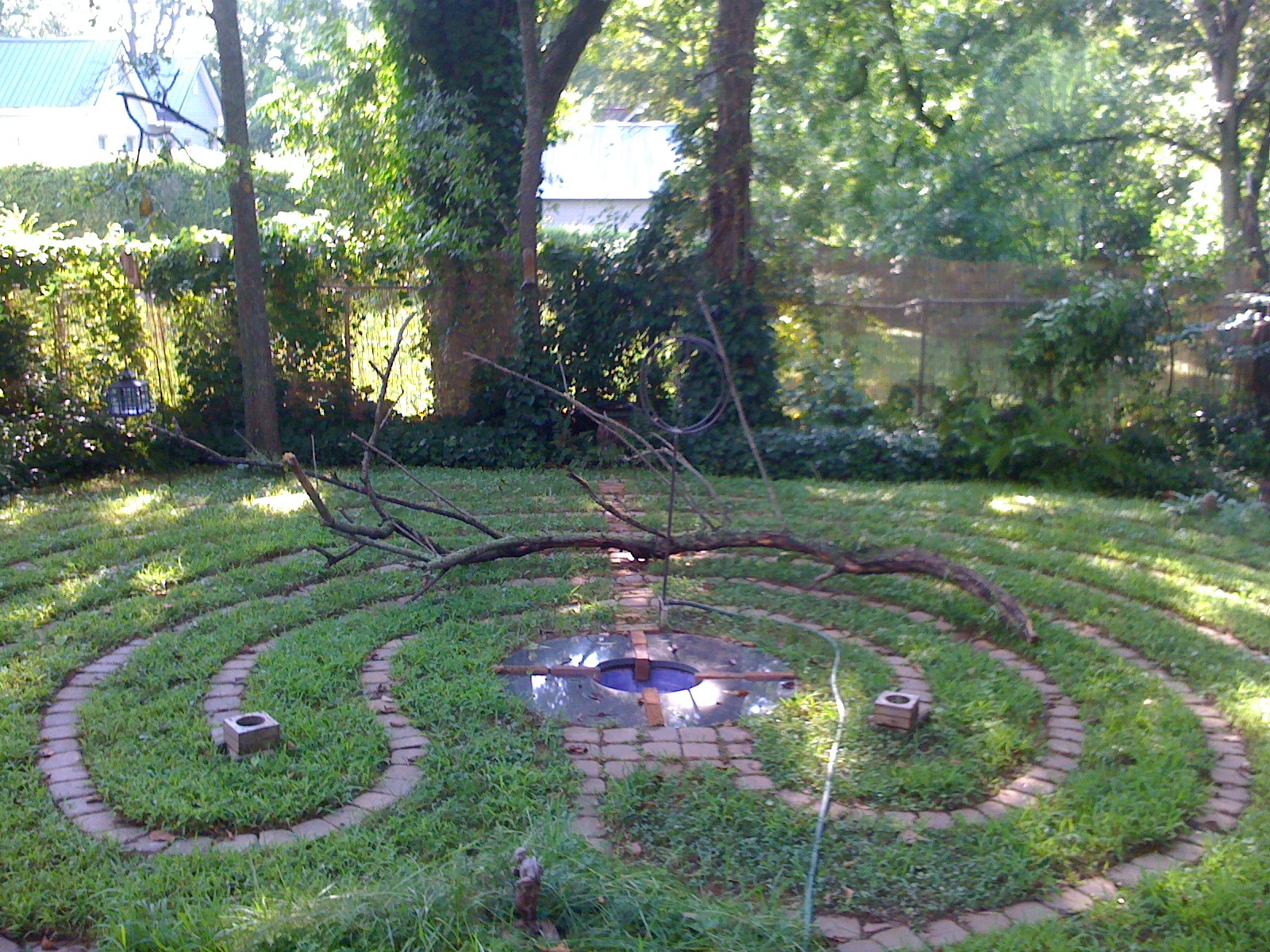 It was a beautiful thing, stark and unforgiving. Even my lovely first wife, who generally doesn't go for metaphorical landscaping, thought it was beautiful.
In other news, I think I'm going to replace the bamboo reed fencing with actual bamboo fencing. More privacy afforded, don't you know.