As promised, photos of the new fern growth: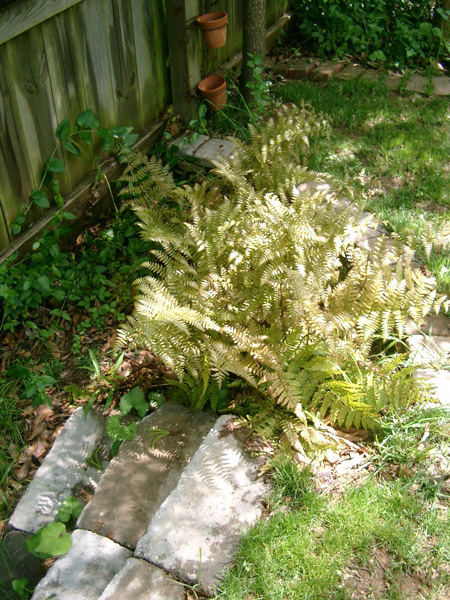 Over by the stone steps at the northpoint. Autumn ferns, still rust-colored, but really putting forth. These have been there longer than any of the others, I think, so it really gives me hope that the whole garden will eventually be really gorgeous.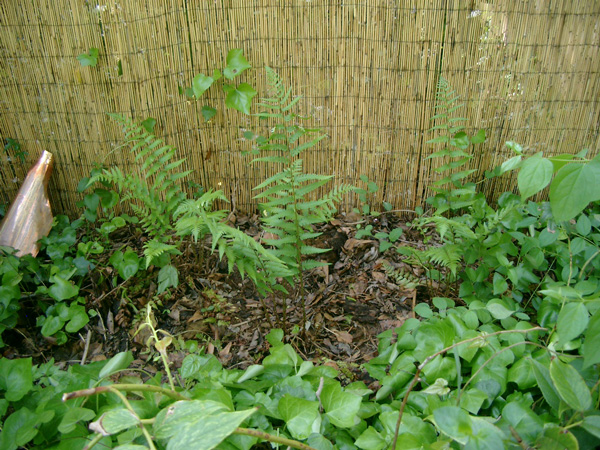 Southern wood ferns over where the tree fell. You may recall that they were slow putting out, but I think once they're established, they're going to be huge.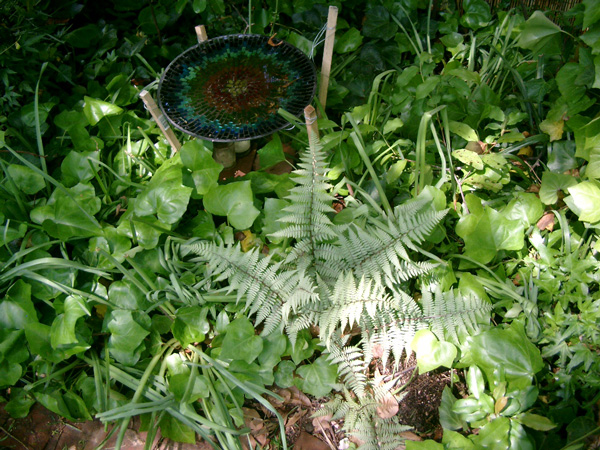 Photos cannot do these justice. They're Japanese painted ghost ferns, and they're beautiful. I need more of them here at the westpoint. I will have to restrain myself from buying and planting more until I have the stone circle actually installed.