I meant to write about this on Sunday, but I didn't get around to it.
While in Key West, I bought a couple of things for the labyrinth. Here's the first: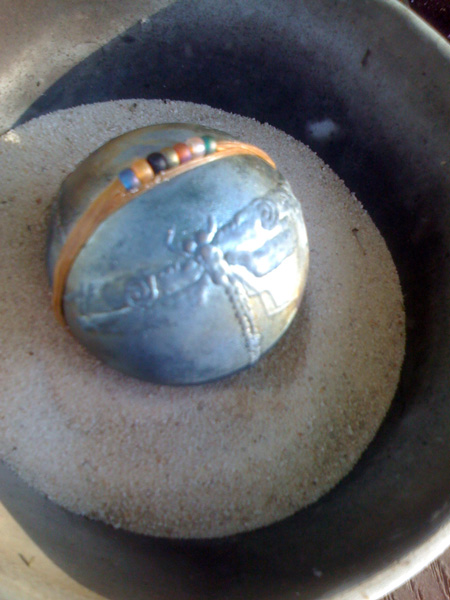 It's a little fuzzy, since I took the photo with my iPhone, but essentially it's a raku ceramic rattle. It's stamped with dragonflies on its two halves, and then what seems to be waxed raffia holds some not-quite-what-I-would-have-picked-but-unoffensive beads, while at the same time blocking the hole on the bottom.
I figured it would be something to do a little meditative noise with while I sit out there.
I was worried about how to store it, and then the bowl I already had came to mind, along with sand to cushion it. Very nice presentation, I think, and a highly practical solution.