I was out on the Art Walk downtown last night, bought a new piece, and came across these at one of the antique places: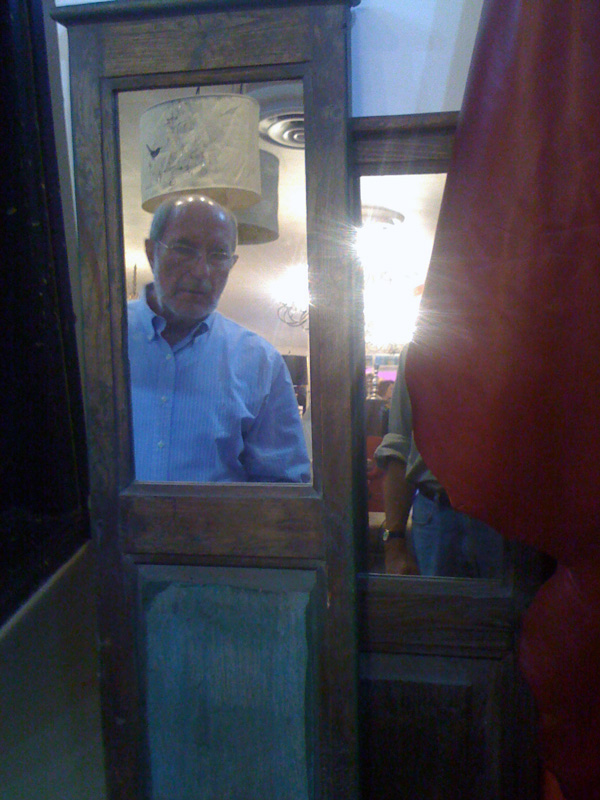 These look like pieces of old wall dividers, maybe like from between booths at a pub or something. The upper panel has been replaced with a mirror. (Yes, that's Herman Fletcher in the first one. I'm in the other one.)
I'm thinking it would be interesting to have something like this, a tall one and a short one, installed together somewhere outside the labyrinth, so that as one walks it, one occasionally is confronted with one's own image.
Reactions, anyone?