I wrote a book. It's about procrastination.
Here are some excerpts, but be forewarned: these are old drafts.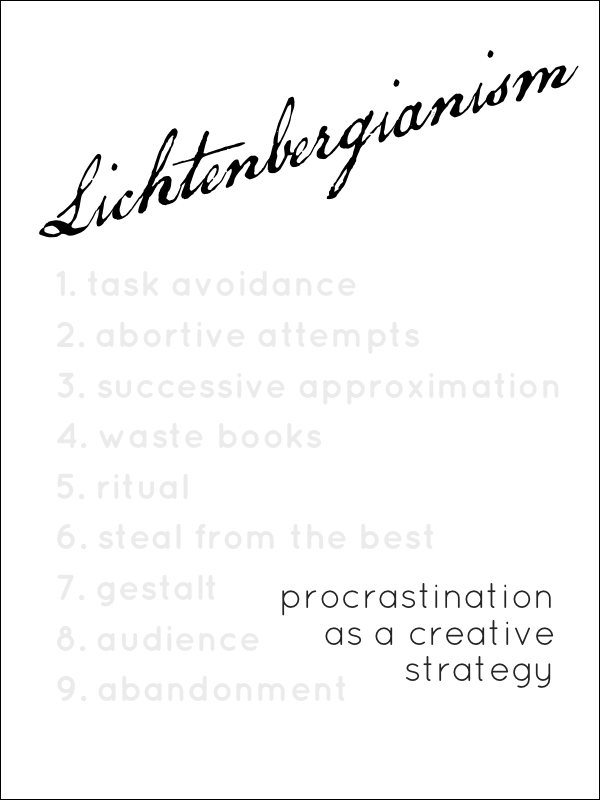 Chapter Three: 1–Task Avoidance
Chapter Four: 4–Waste Books
Chapter Five: 2–Abortive Attempts
Chapter Six: 3–Successive Approximation
Chapter Seven: 7–Gestalt
Chapter Eight: 5–Ritual
Chapter Nine: 6–Steal from the Best
Chapter Ten: 8–Audience
Chapter Eleven: 9–Abandonment
Chapter Twelve: 10–The Tenth Precept
Conclusion
Appendices
Bibliography
Index
You may also be interested in my travails as I get serious about publication.